Please note – we usually meet for a joint Ministry Area service at 11 am on the first Sunday of the month.
On 3 December the joint service will be a HOLY COMMUNION service for ADVENT to be held at St Gwenfaen's Church in Rhoscolyn at 11 am and the service will be Holy Communion. Parking for this service will be available in the field next to the church. There will be no other service in the Ministry Area on 3 December 2023.
USUAL TIMES OF SERVICES in Bro Cybi Ministry Area
9.15am at St Gwenfaen's, RHOSCOLYN – Holy Communion or Morning Prayer
9.15am at St David's, MORAWELON – Holy Communion or Morning Prayer
11am at St Ffraid's, Trearddur Bay – Holy Communion or Morning Prayer
Recorded services are also available on our YouTube channel. Please click on the link below. They can be accessed at any time.
https://www.youtube.com/channel/UC5MApDIXI2BLNeox7NoEpCA

The Pastoral Care leaflet for DECEMBER 2023 can be downloaded here:

_____________________________________________________
Newsletter – Information about the Ezra process
The Bangor Diocese has launched an initiative called Ezra to safeguard the future of our Church in North West Wales. Ezra requires us look at all our Church activities and buildings and to gain a vision for what our Churches and our services and activities will be like in the future.

WANT TO BE PART OF THE EZRA PROCESS?
There will be a series of meetings throughout the Bro Cybi Ministry Area to explore ideas together.
We have been pleased to welcome our new
MINISTRY AREA LEADER (Vicar) OF BRO CYBI
The Reverend Robert (Rob) Wardle
————————————————————–
NEW VICAR & MINISTRY AREA LEADER FOR BRO CYBI
On Sunday, 21 July an announcement was made in our four churches about the appointment of the Rev'd Robert (Rob) Wardle as Vicar and Ministry Area Leader of Bro Cybi.
Rob succeeds the Venerable Andy Herrick who will become an Associate Vicar in the Bro Cybi ministry team, and it will allow him to focus on his ministry as Archdeacon of Anglesey.
It is expected that Rob will move to Bro Cybi in the Autumn, when a special service will be held to celebrate the start of his new ministry with us. The full announcement is attached as a PDF file.
STONEWORK REPAIRS
St Cybi's Church, Holyhead, have been granted funding for significant repairs, costing over £250,000 to preserve the stonework, including important carvings, at St Cybi's Church, Holyhead, which are being damaged by erosion and pollution.

The Church is pleased to announce, subject to a successful round two grant from the Heritage Lottery Fund, it has now secured the necessary funding and authorities to start the work in the early part of 2019.
Funding has been provided by Heritage Lottery Fund (£158,500), W G Roberts Fund (£30,000), Garfield Weston Foundation (£10,0000), James Pantyfedwen Foundation (£5,000) Allchurches Trust (£3,000) and the Representative Body of the Church in Wales (£3,000). These grants will help to preserve the church, and important part of the town and local community for generations to come.
For further information please contact our Ministry Area Leader, The Venerable Andrew Herrick: Email: archdeacon.anglesey@churchinwales.org.uk or Telephone: 01407 861084
—————
BRO CYBI GIFT DAY
Please download letter from Archdeacon of Anglesey, Rev'd Andrew Herrick here:
Gift Day Letter 2018 4 November 2018

New leaflet about what it means to belong to the family of Bro Cybi Ministry Area – Gift Day 4 November 2018 – Belonging to Bro Cybi Leaflet
Walsingham programme 2018/19 Walsingham Dates 2018-19
Licensing of Glenys Samson as Reader
On Saturday 30 June Glenys Samson was licensed as a Reader in the Church in Wales, by our Bishop, the Right Rev'd Andrew John. It was such a happy occasion. We are so pleased to have Glenys as a member of our Bro Cybi Ministry Team – and give thanks to everyone involved in her training – especially Canon Tracey Jones at Bro Padrig Ministry Area.
Message from our new Ministry Area Leader:
Rev'd Andy Herrick (Archdeacon of Anglesey)
27 May 2018
To all members of the Bro Cybi Ministry Area
Last Sunday evening in St Cybi's was a very special occasion for Sara and I – the beginning of a new chapter
in our life and ministry. To share it with the people of the Ministry Area in which we will serve was wonderful and we came home excited about what lies ahead. Thank you all for being there.
We are very aware that, like almost all other ministry areas, the challenges are huge. Fewer and fewer clergy, rising costs, and buildings that are difficult and expensive to maintain and develop. If we only
focus on those issues the result is inevitable – the church will die. But I have always believed in a God
of life and hope from whom can come new beginnings and growth.
The Good News of Jesus is still able to change lives as it has done down through the past 2000 years.

The Holy Spirit is alive and at work in the church today if we will only open up to receive him. As we step out together in this new chapter for our churches let's look at the problems sensibly and with a sense of responsibility. But let's also look to the Jesus who can transform and renew both individual lives and churches as we boldly tell the Good News and look to the Holy Spirit to work in power.
Today is Trinity Sunday – a day to consider the One God who is the Father who loves us, the Son who died to redeem us, and Holy Spirit who breathes power and life into us. Let's look to him today and say with Isaiah -"Lord, here am I. Send me."
Andy Herrick
Archdeacon of Anglesey and Bro Cybi Ministry Area Leader
Induction – 20 May 2018
It was lovely to have a full church at St Cybi's last night when the Bishop of Bangor inducted Archdeacon Andy Herrick as our new Ministry Area Leader. A big WELCOME to Andy and his wife Sara. Special thanks to the children of Ysgol Cybi who came to sing for us. The congregation included our MP, Mayor, local councillor's, church leaders from other denominations and clergy from across the diocese.
20 May 2018 – at 6 pm – Induction and Licensing Service
Archdeacon of Anglesey, Andy Herrick, will be inducted and licensed as Ministry Area Leader and Vicar of Bro Cybi. The service will be conducted by the Right Rev. Andrew John, Bishop of Bangor, on Sunday 20 May (Pentecost), at 6 pm in St. Cybi's Church, Holyhead.
Everyone welcome. Refreshments will be served in the church after the service.
——————–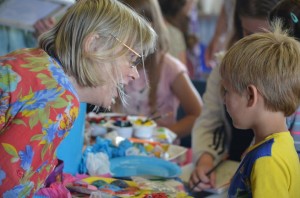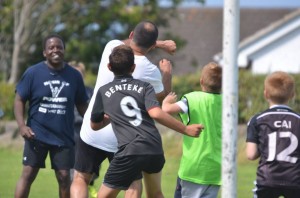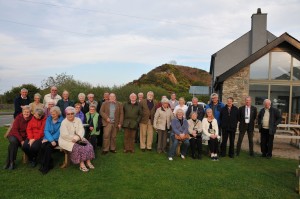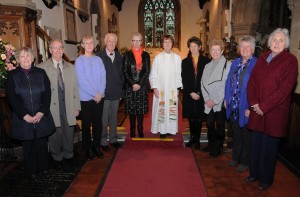 A photo of the Holy Island Ministry Area Pastoral Group, who were commissioned on the 31st January 2016 by the Rev Kevin Ellis, at the Ministry Area Service in St Cybi's Church.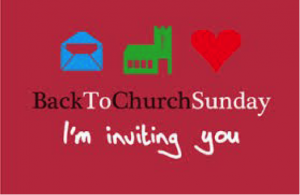 To find out about more Church related events in Holyhead, Trearddur Bay and Rhoscolyn, please visit our Events page.