STONEWORK REPAIRS
St Cybi's Church, Holyhead, have been granted funding for significant repairs, costing over £250,000 to preserve the stonework, including important carvings, at St Cybi's Church, Holyhead, which are being damaged by erosion and pollution.

The Church is pleased to announce, subject to a successful round two grant from the Heritage Lottery Fund, it has now secured the necessary funding and authorities to start the work in the early part of 2019.
Funding has been provided by Heritage Lottery Fund (£158,500), W G Roberts Fund (£30,000), Garfield Weston Foundation (£10,0000), James Pantyfedwen Foundation (£5,000) Allchurches Trust (£3,000) and the Representative Body of the Church in Wales (£3,000).  These grants will help to preserve the church, and important part  of the town and local community for generations to come.
For further information please contact our Ministry Area Leader, The Venerable Andrew Herrick: Email: archdeacon.anglesey@churchinwales.org.uk or Telephone: 01407 861084
—————
BRO CYBI GIFT DAY
Please download letter from Archdeacon of Anglesey, Rev'd Andrew Herrick here:
Gift Day Letter 2018 4 November 2018

New leaflet about what it means to belong to the family of Bro Cybi Ministry Area – Gift Day 4 November 2018 – Belonging to Bro Cybi Leaflet
Walsingham programme 2018/19 Walsingham Dates 2018-19
Licensing of Glenys Samson as Reader
On Saturday 30 June Glenys Samson was licensed as a Reader in the Church in Wales, by our Bishop, the Right Rev'd Andrew John.  It was such a happy occasion.  We are so pleased to have Glenys as a member of our Bro Cybi Ministry Team  – and give thanks to everyone involved in her training – especially Canon Tracey Jones at Bro Padrig Ministry Area.
Message from our new Ministry Area Leader:
Rev'd Andy Herrick (Archdeacon of Anglesey)
27 May 2018
To all members of the Bro Cybi Ministry Area
Last Sunday evening in St Cybi's was a very special occasion for Sara and I – the beginning of a new chapter
in our life and ministry. To share it with the people of the Ministry Area in which we will serve was wonderful and we came home excited about what lies ahead. Thank you all for being there.
We are very aware that, like almost all other ministry areas, the challenges are huge. Fewer and fewer clergy, rising costs, and buildings that are difficult and expensive to maintain and develop. If we only
focus on those issues the result is inevitable – the church will die. But I have always believed in a God
of life and hope from whom can come new beginnings and growth.
The Good News of Jesus is still able to change lives as it has done down through the past 2000 years.
The Holy Spirit is alive and at work in the church today if we will only open up to receive him. As we step
out together in this new chapter for our churches let's look at the problems sensibly and with a sense of
responsibility. But let's also look to the Jesus who can transform and renew both individual lives and
churches as we boldly tell the Good News and look to the Holy Spirit to work in power.
Today is Trinity Sunday – a day to consider the One God who is the Father who loves us, the Son who died to redeem us, and Holy Spirit who breathes power and life into us. Let's look to him today and say with Isaiah -"Lord, here am I. Send me."
Andy Herrick
Archdeacon of Anglesey and Bro Cybi Ministry Area Leader
Induction – 20 May 2018
It was lovely to have a full church at St Cybi's last night when the Bishop of Bangor inducted Archdeacon Andy Herrick as our new Ministry Area Leader. A big WELCOME to Andy and his wife Sara. Special thanks to the children of Ysgol Cybi who came to sing for us. The congregation included our MP, Mayor, local councillor's, church leaders from other denominations and clergy from across the diocese.
20 May 2018 – at 6 pm – Induction and Licensing Service
Archdeacon of Anglesey, Andy Herrick, will be inducted and licensed as Ministry Area Leader and Vicar of Bro Cybi. The service will be conducted by the Right Rev. Andrew John, Bishop of Bangor, on Sunday 20 May (Pentecost), at 6 pm in St. Cybi's Church, Holyhead.
Everyone welcome. Refreshments will be served in the church after the service.  
——————–
Annual Vestry:  Documents available to download:  Vestry Report 18
Agenda for Vestry 2018: Vestry agenda 2108
Minutes of 2017 Vestry Meeting: Minutes of Easter Vestry 2017
Stewarding at St Cybi's Church, Holyhead:  Stewards – St Cybi's Church, Holyhead
Information about our new Archdeacon of Anglesey and Bro Cybi Ministry Area Leader: New Archdeacon of Anglesey
Pastoral Care Circle – Please download the leaflet for PCC May 2018
+  +  +  +  +  +  + +  +  +  +  +  +  +  +  +  +  +  +
Interregnum
While we are in Interregnum following the Revd Dr Kevin Ellis's appointment to the Bro Eleth Ministry Area.  All enquiries should in the first instance be made to Revd Jane Bailey – details below.
Associate Priest: Revd Jane Bailey
Jane can be contacted on 01407 764780
Email: jane.r.bailey3@gmail.com
+  +  +  +  +  +  + +  +  +  +  +  +  +  +  +  +  +  +
Kirsty our CYFME (Children, Youth and Family Ministry Enablers)
will be helping us in the coming months to pull together our mission projects and enable us to work more strategically across the ministry area. Please click here for more information. 
Notes from Kirsty Williams our CYFME August 2017
+  +  +  +  +  +  + +  +  +  +  +  +  +  +  +  +  +  +
Holy Island Events – including the Ministry Area – Download here
2017 – Events on Holy Island
Love Wales came to Morawelon (text below)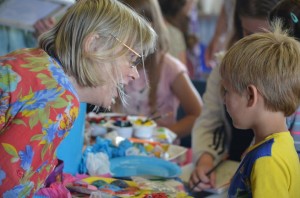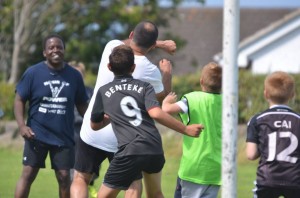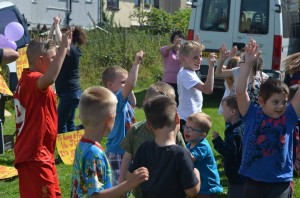 A team led by Carol Burstow came to Morawelon from 4-6 August 2016. They based themselves at St David's Morawelon. The team came from around the UK, as well as from closer to home, drawing upon volunteers from our ecumenical partners including our friends Clive and Kathleen Alder (English Baptists) and Joe Moreno (Gobaith Mon).
A range of activities took place from football coaching on the fields of Ysgol Llanfawr, painting, games in the big tent, bouncy castles, all wrapped up with the team's enthusiasm for talking about Jesus.
It was a brilliant experience and certainly demonstrates that St David's is a significant place in the life of the estate and is an important place for mission within Bro Cybi. (Kevin Ellis 13 August 2016)
————————————————————————————-
Message from Kevin:
We are delighted to be welcoming Llewellyn Jones to the Ministry Area from October until June. Llewellyn is training for ordination in the Church in Wales through St Padarn's Theological Institute.
Please do welcome him.
Autobiography notes from Llewellyn Jones:
Llew Jones wrote:
Although classed as an Ordinand , some even refer to me as a student , young I'm afraid I am not!  A native of Anglesey, I am  married to Jane a Veterinary surgeon  and we have one daughter currently studying at Reading University. Following a long career in farming and then subsequently working for Welsh Government in Cardiff for 15 years, my calling to ministry came somewhat late in life. However, church life, mission, community and worship have always played an extremely important role in my life.

I look forward with great anticipation to meeting you all when I come into your midst at Bro Cybi Ministry Area in early October.  Do please make a point of coming over to see me and say hello if you are able. I am quite easily identified. I'll be the nervous looking one in a cassock who looks as if he has a lot to learn, and I do! So advice and wisdom readily accepted by all those who wish to share it .

Pob bendith
Llywelyn – 12 August 2016
=============
Main programme:
Thursday 4 August
11am Meet to pray
2-4 Afternoon activities with children and families (e.g. football coaching, crafts, refreshments)
6pm Evening Meeting
Friday 5 August
11am Meet to pray
2-4 Afternoon activities with children and families (e.g. football coaching, crafts, refreshments)
6pm Youth Meeting Saturday
Saturday 6 August
2pm onwards Family Extravaganza
6pm Celebration with prayers for healing The Anglican Churches on Holy Island: St Cybi, St David, St Ffraid, St Gwenfaen, Morawelon Messy Church
Bro Cybi Ministry Area
What can you do?
Invite people….. Help…. Visiting Work with children Afternoon tea
Offer a meal
Offer a shower.
Walsingham 2016
The group of pilgrims who visited the Shrine of Our Lady of Walsingham in Norfolk this year. They came from Holyhead, Llangefni, Bangor, Pwllheli and Llandudno and the group included Bishop Andy, Bangor Diocese.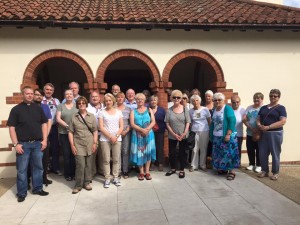 The following paragraphs cover events that have recently taken place
Music in St Cybi's – Attached is a link to Cymanfa Ganu – Festival of Song 2016 which is taking place in St Cybi's Church on Sunday 10 July at 6.00 pm.  Entrance is free – there will be a retiring collection in aid of church funds.  St Cybi's Flower Festival is taking place between 9 – 13 July inclusive – so there will be an opportunity to see all the wonderful flower displays at this event on Sunday evening.
ANGLESEY PRAYER WALK – The Anglesey Prayer Walk is an annual event organised by the Anglesey Prayer Network. The Network meets monthly and brings together people from across the Island. The walk takes place on Saturday 18 June 2016. Please download a leaflet here. Everyone welcome.  Please download a leaflet here:  PRAYER WALK LEAFLET (BILINUAL)
Between the 5th and 8th May a WEEKEND OF INVITATIONS was held, to which we were asked to offer invitations to family, neighbours and friends. Starting with a talk by the Archdeacon of St Asaph, it went on to include local bands in St Cybi's Church, a discussion with a well known speaker about Forgiveness, a talk by the Bishop at one of our churches and Songs of Praise at the beach in Rhoscolyn. The weekend was enjoyed by everyone who attended and we would like to say Thank You to everyone involved in the organisation of all the events and services.
| | | | |
| --- | --- | --- | --- |
| | The Ministry Area Men's Fellowship Group had a lovely time going around the Breakwater Park. on the 11 May.  Will Stewart escorted the group around the park and explained about the history of the area. The evening ended with a wonderful meal at the park's restaurant. | | |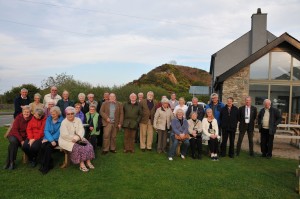 Pastoral Care Circle – Please download the  leaflet  June 2016

Names of those who are ill or infirm will be prayed for as usual during our services on Sundays and Wednesdays. As will the names of those who have died recently and the Anniversaries of Death.
The Pastoral Care Group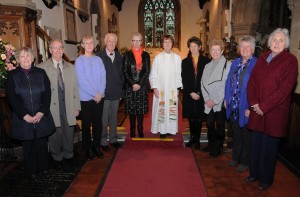 A photo of the Holy Island Ministry Area Pastoral Group, who were commissioned on the 31st January 2016 by the Rev Kevin Ellis, at the Ministry Area Service in St Cybi's Church.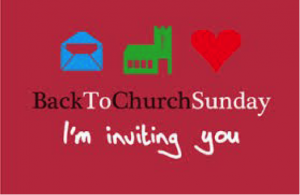 Why not invite a friend or two or a family member to
come to Church with you?
To find out about more Church related events in Holyhead, Trearddur Bay and Rhoscolyn, please visit our Events page.